We are very fortunate here at Three Gates Farm to be surrounded by beautiful and varied landscapes which are often best explored by bicycle.
This can be done safely and easily thanks to the many cycle routes which connect quiet lanes, canal paths and disused railway routes to create family friendly cycling adventures.
Right on our doorstep is the circular route exploring the Lowman Valley which passes through our local village of Huntsham. This 23 mile cycle passes though many picturesque villages using largely quiet country lanes, and if starting from us will take you through the local market of Tiverton at a convenient halfway stopping point.
Another local river can be followed on the nearby Exe Valley 16 mile route which also passes through Tiverton at one end and the country town of Bampton at the other.
These two routes could easily be linked at Tiverton or perhaps a stop at the National Trust property Knightshayes which both routes pass. Both the Exe and Lowman Valley routes do involve some climbs and odd steep descents, so are rides for competent cyclists, don't be put off though, climbs are rewarded with spectacular views and there's never too far to go before a local village pub can offer some rest and refreshments!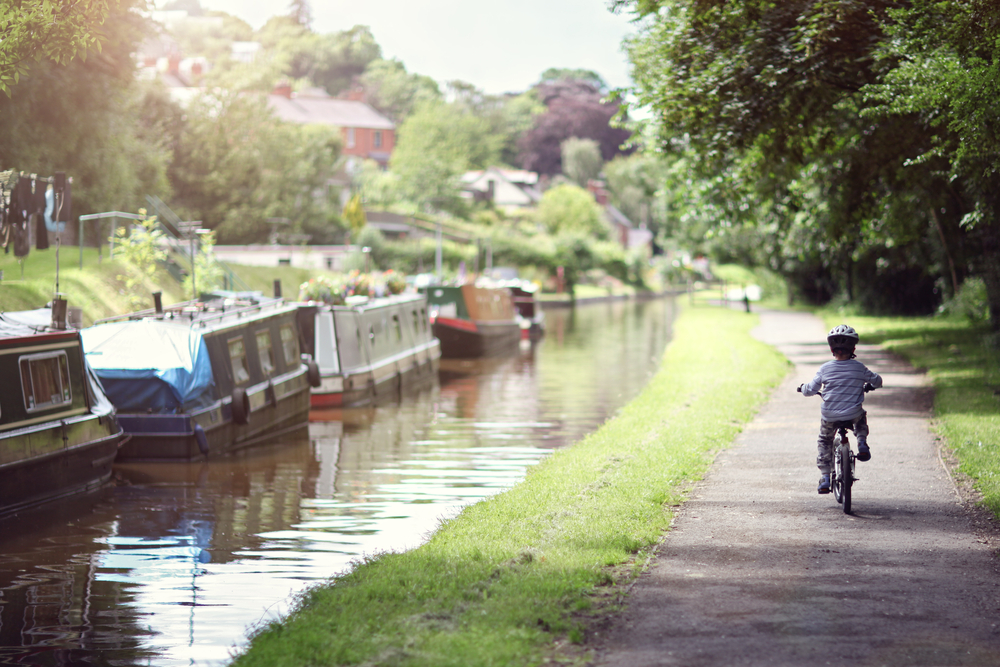 For those seeking a far more gentle entirely traffic free adventure on two wheels the perfect ride is to be found along the picturesque towpath of the Grand Western Canal which stretches from the Tiverton basin through lovely Mid Devon countryside up towards the border with Somerset, a distance of approximately 11 miles.
It offers easy level cycling with plenty of opportunity to spot wildlife and maybe enjoy a picnic along the way. We find families with younger children love this as a day out.
The canal path can be joined at many different places and if some quiet lanes are included there's lots of potential to make short circular rides. The village of Sampford Peverell is approximately the halfway point and offers convenient free parking to access the canal along with local facilities, including cycle hire through Abbots Hood Cycle Hire  who are based at the Globe pub in the village.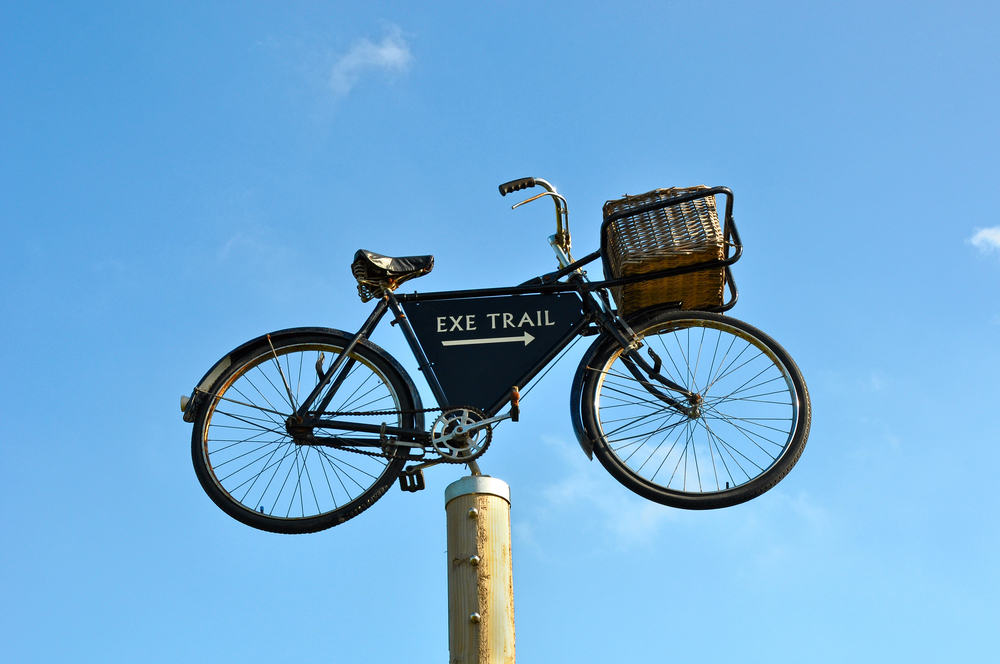 Going a little further away the city of Exeter and its surrounds also offer some lovely cycling routes, in particular the excellent Exe Estuary Trail. This trail again offers largely level and traffic free cycling following the River Exe estuary around from Dawlish Warren, through the vibrant quayside area of Exeter with its cafes, bars and outdoor activities and out to Exmouth on the other side.
Boating can be a fun addition to riding the Estuary trail with several opportunities to catch a ferry possible. Ride the length of the trail one way and return to your start using the Starcross – Exmouth ferry, or cruise one way from the Quay to Double Locks, grab a drink and a bite to eat before cycling back, or just nip across the river on the muscle and cable operated Butts ferry!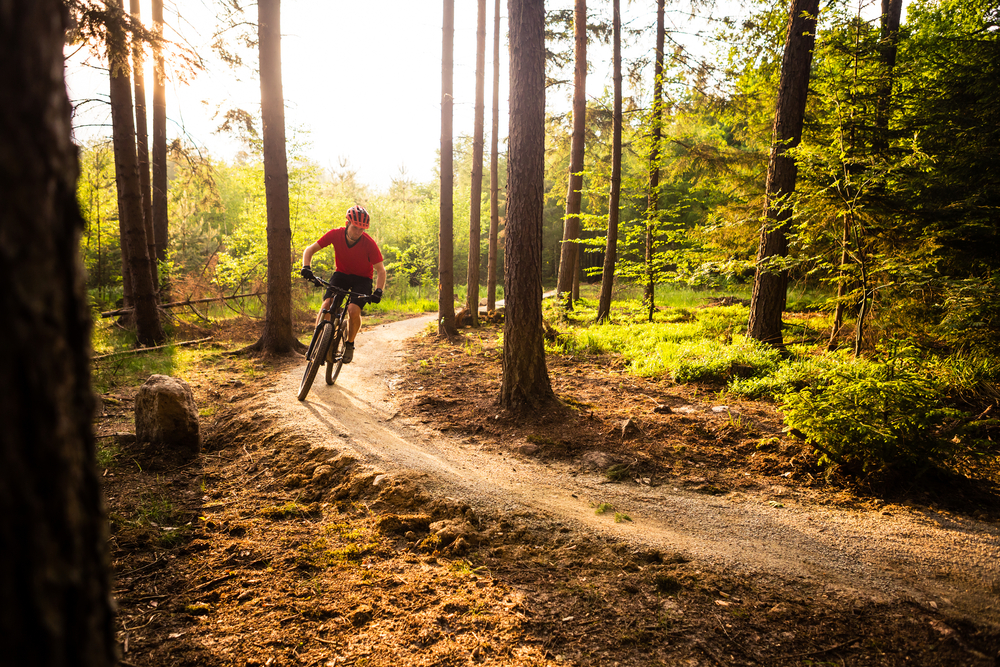 Going a little further afield if the relaxed easy cycling of the Tiverton Canal appeals then the Bridgwater and Taunton Canal offers a similar peaceful ride. This canal also has the added interest of some locks and a scale model of the solar system to pass through as you cycle along, you don't see that everyday! Both canal paths offer equally enjoyable walks so are ideal for groups where not everyone may want to cycle.
Heading up towards the North coast of Devon the Tarka trail offers 32 miles of traffic free riding following the journey of Tarka the Otter in the classic tale written by Henry Williamson. It's a linear route but with car parking and refreshments available at many different points there is lots of opportunity to ride it in different sections and/or create short circuits using some quiet lanes.
Tarka trail and Torrington cycle hire offer bike hire to ride the Tarka trail.
For our guests that really like to get off road and muddy we usually recommend visits to Haldon Forest which offers dedicated off road and mountain biking routes for riders of all abilities.