Having a pool on your doorstep is a perfect opportunity to focus on improving confidence and competence in the water. Many of our guests have made the most of this opportunity by booking swimming lessons during their stay. We can recommend a super teacher, who is experienced and qualified to teach all ages (including young babies) and levels, covering strokes, techniques and safety in the water. She will design a unique lesson plan to meet your needs, based on your swimming experience and aims. A variety of learning aids are used, improvement is seen quickly and children have fun in the process. Many children have learnt to swim at Three Gates Farm! Our aim is for children to leave Three Gates Farm with more confidence and improved skills and for parents to be armed with ideas so that the progress can continue at home.
Lessons should be booked in advance. Let us know when and how many lessons you'd like during your stay and we'll try and book the lessons at your preferred times (depending on the availability of the teacher). It is advisable to book a minimum of 2 lessons, to see real progress.
30-minute private lesson for 1: £20
30-minute lesson for 2 children: £25 (need to be similar level)
Our pool is heated to 30 degrees, which is warmer than many pools. For young babies and children, swimming nappies are essential. You may wish to bring a wet suit.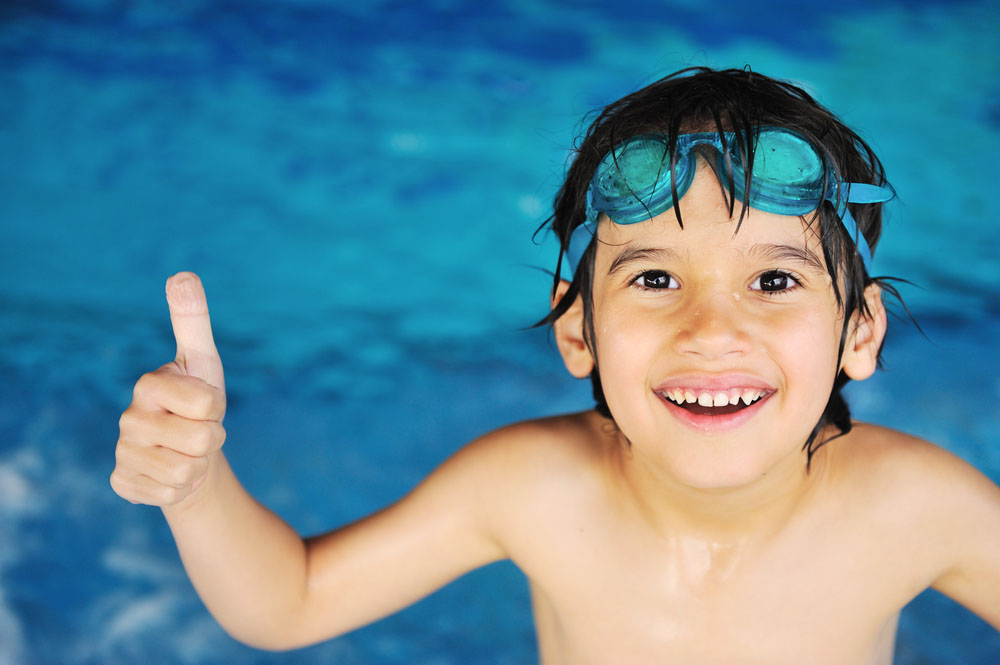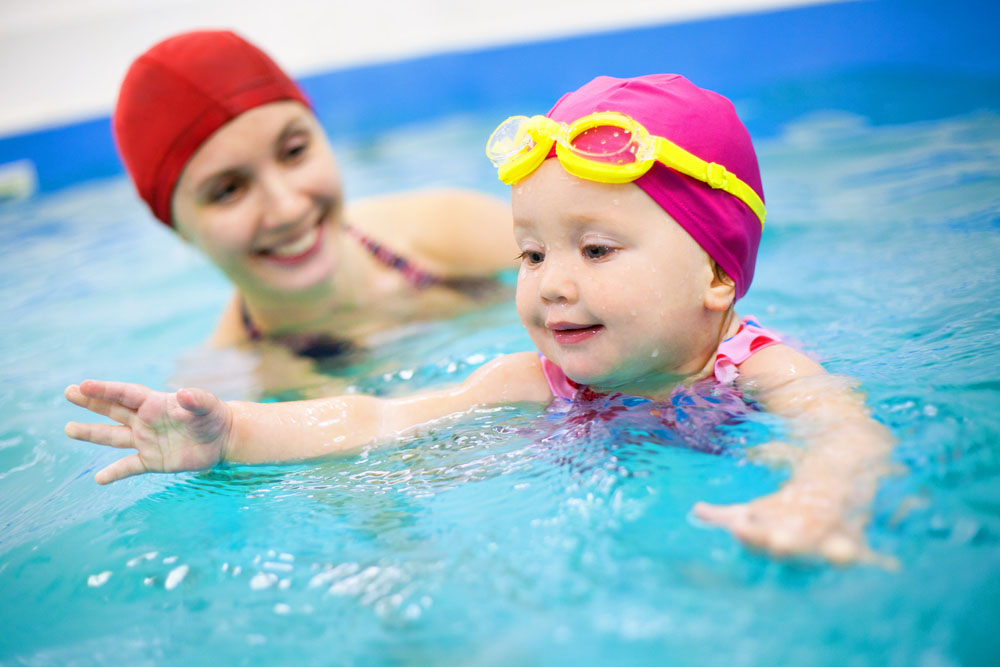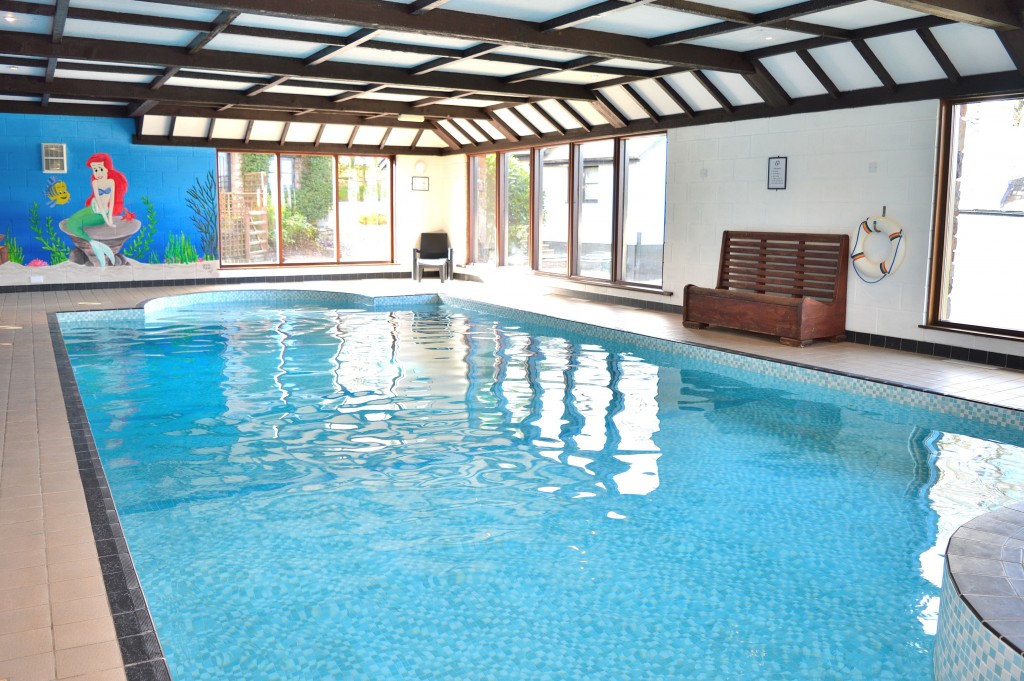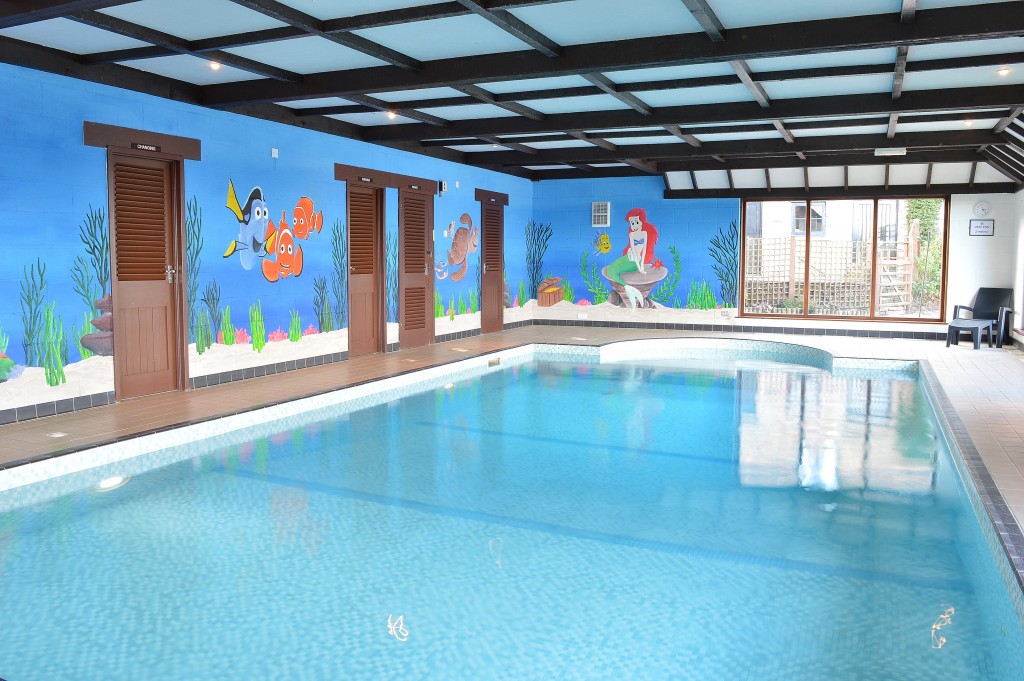 During a week spent at Three Gates Farm, our 2 children (aged 6 and 3) had 3 individual swimming lessons. By the end of the 3 lessons, Emily (6) was able to swim and the arm bands were never to be seen again! In addition, she was confident going under water and generally in the pool itself, being far more confident in her own ability. This was amazing progress in just 3 x 30 minutes lessons! George (3) learned how to swim properly, swapped armbands for the less buoyant 'Shark Fin', which we subsequently bought and made good progress towards swimming without aids. Both really enjoyed their lessons, made extraordinary progress and the teacher was fantastic.
We have returned to Three Gates Farm for holidays on numerous occasions and even though we have regular lessons at home, I always book swimming lessons for my son Lucas. We first started going to Three Gates when he was 1 and now he's 4. The teacher is brilliant and communicates so well with Lucas. He has always learnt a lot in a short space of time, whilst having fun too. She adapts every lesson to suit his needs and standard. My son looks forward to the lessons every time!
We have visited Three Gates Farm on 2 occasions so far and both times arranged 1 to 1 swimming lessons for our daughter Eleanor. The teacher has a great style and Eleanor really settled in quickly due to the fun style she works into the lessons. On both occasions her swimming has improved and she has progressed up a group at her local swimming lessons once we returned home. We feel this is due to the confidence she gained each time she had lessons with Kristina. We would fully recommend swimming lessons whilst staying at Three Gates Farm and when we return this summer we intend to arrange for further lessons for Eleanor.
We really enjoyed swimming lessons at Three Gates. Our little girl was 3 months old and it was her first ever swimming experience. The teacher was superb and the facilities clean and safe. Fabulous memories, as well as lots of ideas to take forward for future swims and swim safety!